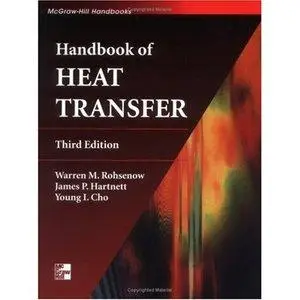 Handbook of Heat Transfer, 3 edition by Warren M. Rohsenow, James P. Hartnett
English | 1998 | ISBN: 0070535558 | 1344 pages | PDF | 20 MB
This wholly revised edition of a classic handbook reference, written by some of the most eminent practitioners in the field, is designed to be your all-in-one source book on heat transfer issues and problem-solving. It includes the latest advances in the field, as well as covering subjects from microscale heat transfer to thermophysical properties of new refrigerants. An invaluable guide to this most crucial factor in virtually every industrial and environmental process.
My nickname -
interes