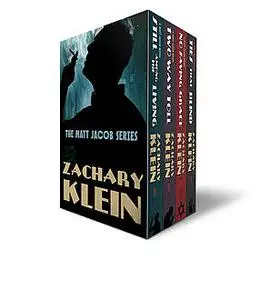 «The Complete Matt Jacob Series» by Zachary Klein
English | EPUB | 1.4 MB
The acclaimed Matt Jacob series by Zachary Klein — now together in an ebook box set for the first time ever. This box set includes all four books in the Matt Jacob series, including:STILL AMONG THE LIVINGIn this New York Times Notable Book, Boston P.I. Matt Jacob has a cloudy past and a P.I. license gathering dust. And what begins as two simple favors soon turns into a fight for his life when the unrelated cases combine to snare Matt into a web of adultery, betrayal, and murder.TWO WAY TOLLWhen a ragged figure from his past shows up, Matt winds up back in the Combat Zone–but this time, his chances of getting out again are much slimmer. Now Matt faces demons from his past as well as a psychopath bent on killing him when he investigates two ominously similar deaths occurring twenty years apart.NO SAVING GRACEIn the midst of a holy celebration, a powerful and beloved rabbi is gunned down by the ringleader of a white supremacist hate group — who in turn is shot dead by another rabbi. To help attorney and friend Simon Roth defend the volatile Rabbi Yonah Saperstein, Matt agrees to ferret out the first-hand facts in the double slaying.TIES THAT BLINDWhen Matt looks to uncover the truth behind a friend's attempted suicide, he finds that everything he has worked so hard for could end in an instant: his sobriety, his relationships with loved ones, even his own life.