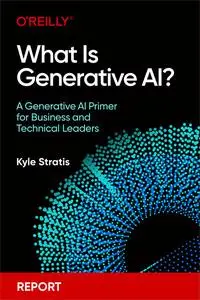 What Is Generative AI?: A Generative AI Primer for Business and Technical Leaders
English | 2023 | ISBN: 1098162668 | 32 pages | PDF,EPUB | 5.66 MB
ChatGPT, Midjourney, Stable Diffusion, and LLaMA are quickly becoming household names. These tools and many more are categorized as generative AI, a distinct set of techniques within the larger AI field that generate something new: images, text, and even video. In this report, Kyle Stratis, lead machine learning engineer at Vizit Labs, provides the knowledge and insights you need to navigate generative AI.