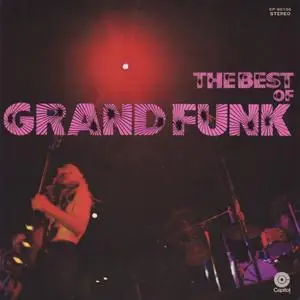 Grand Funk - The Best Of… (vinyl rip: 24-bit/192kHz) (1970) {Capitol Japan}
Vinyl Rip | FLAC (no log) | scans | 2.38 gb
Genre: hard rock
The Best Of Grand Funk
is a 1970 compilation album by Flint, Michigan hard rock trio Grand Funk, listed as Grand Funk Railroad on the label. It highlights various songs from their first three albums. This was released in Japan on Capitol Records and this is a hi-res rip done in 24-bit/192 kHz.
(If you would like to hear this as a regular lossless version or the MP3's,
please click here
.)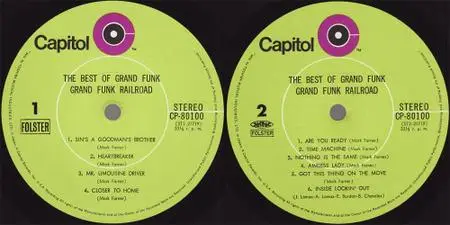 01. Sin's A Goodman's Brother
02. Heartbreaker
03. Mr. Limousine Driver
04. Closer To Home (I'm Your Captain)
05. Are You Ready
06. Time Machine
07. Mr. Limousine Driver
08. Aimless Lady
09. Got This Thing On The Move
10. Inside Lookin' Out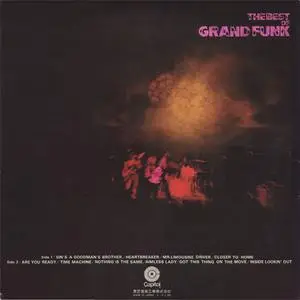 Thank you to the original uploader.