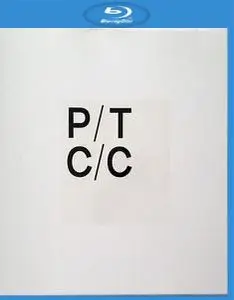 Porcupine Tree - Closure / Continuation (2022)
Blu-ray: MPEG-4 AVC 1080p, 23,976 fps, 16:9, High Profile 4.1
Dolby TrueHD 7.1, 48 kHz, 24-bit / LPCM 2.0 & 5.1, 96 kHz, 24-bit
DTS-HD Master Audio 5.1, 96 kHz, 7031 kbps, 24-bit
Progressive Rock | 00:48:04 | ~ 27.29 Gb
Over the last decade, Porcupine Tree founder Steven Wilson has been cagey when questioned about a reunion. He's enjoyed a high-profile solo career as a recording artist, producer, and remixing engineer. His bandmates are also busy: Drummer Gavin Harrison has spent years touring with King Crimson as their music director, and since 2016 he's been a full-time member of the Pineapple Thief. Keyboardist Richard Barbieri cut two albums with Marillion's Steve Hogarth, issued a pair of solo albums for Kscope, and done abundant session work. The reunion leaves out bassist Colin Edwin (who remains a vital, intrepid session bassist playing everything from avant-jazz and rock to art folk). Wilson, whose playing style is extremely different, claimed the bass chair in the studio. The formal set offers seven new tracks, and various editions include bonus cuts. The recording sessions for Closure/Continuation were kept secret for a year….