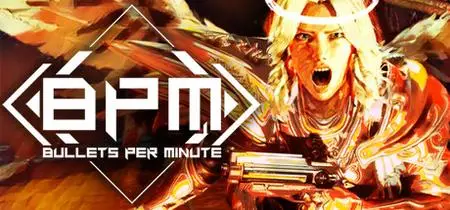 BPM BULLETS PER MINUTE (2020) Incl Update 1
PC Game | Developer: Awe Interactive | Publisher: Awe Interactive | 7.28 GB
Languages: English
Genre: Action, Adventure, Indie | Release Date: 15 Sep, 2020
BPM is a rhythm-action FPS rogue-like where you must shoot, jump and dodge to the beat of an epic rock soundtrack. Delve into a randomly generated dungeon where one missed note can lead to your death. Gain game-changing abilities and loot powerful weaponry to defeat your ancient enemy: Nidhogg.