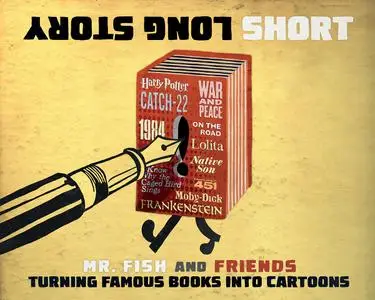 Long Story Short: Turning Famous Books into Cartoons by Mr. Fish
English | July 7th, 2020 | ISBN: 1617757969 | 144 pages | EPUB | 65.68 MB
The Catcher in the Rye. Lolita. Moby-Dick. Infinite Jest. I Know Why the Caged Bird Sings. A Room of One's Own. Native Son. These are but a handful of classic works spectacularly distilled by Mr. Fish and a very talented group of painters, illustrators, graphic designers, and political cartoonists into succinct snapshots that are at times funny, sad, inspiring, rude, crude, beautiful, profound, stomach-turning, and mind-blowing.