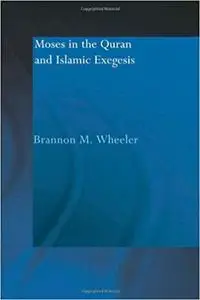 Brannon M. Wheeler, "Moses in the Qur'an and Islamic Exegesis"
English | 2009 | ISBN: 0415554187 | PDF | pages: 236 | 12.2 mb
Relating the Muslim understanding of Moses in the Qur'an to the Epic of Gilgamesh, Alexander Romances, Aramaic Targums, Rabbinic Bible exegesis, and folklore from the ancient and medieval Mediterranean, this book shows how Muslim scholars authorize and identify themselves through allusions to the Bible and Jewish tradition. Exegesis of Qur'an 18:60-82 shows how Muslim exegetes engage Biblical theology through interpretation of the ancient Israelites, their prophets, and their Torah. This Muslim use of a scripture shared with Jews and Christians suggests fresh perspectives for the history of religions, Biblical studies, cultural studies, and Jewish-Arabic studies.