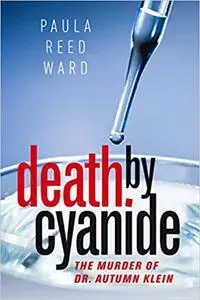 Paula Reed Ward, "Death by Cyanide: The Murder of Dr. Autumn Klein"
English | ISBN: 1611689031 | 2016 | 250 pages | EPUB | 10 MB
At just forty-one years old, Dr. Autumn Klein, a neurologist specializing in seizure disorders in pregnant women, had already been named chief of women's neurology at Pittsburgh's largest health system. More than just successful in her field, Dr. Klein was beloved―by her patients, colleagues, family, and friends. She collapsed suddenly on April 17, 2013, writhing in agony on her kitchen floor, and died three days later. The police said her husband, Dr. Robert Ferrante, twenty-three years Klein's senior, killed her through cyanide poisoning. Though Ferrante left a clear trail of circumstantial evidence, Klein's death from cyanide might have been overlooked if not for the investigators who were able to use Ferrante's computer, statements from the staff at his lab, and his own seemingly odd actions at the hospital during his wife's treatment to piece together what appeared to be a long-term plan to end his wife's life. In Death by Cyanide, Paula Reed Ward, reporter for the Pittsburgh Post-Gazette, describes the murder investigation and the trial in this sensational case, taking us from the poisoning and the medical staff's heroic measures to save Klein's life to the investigation of Ferrante and the emotion and drama inside the courtroom.
Read more